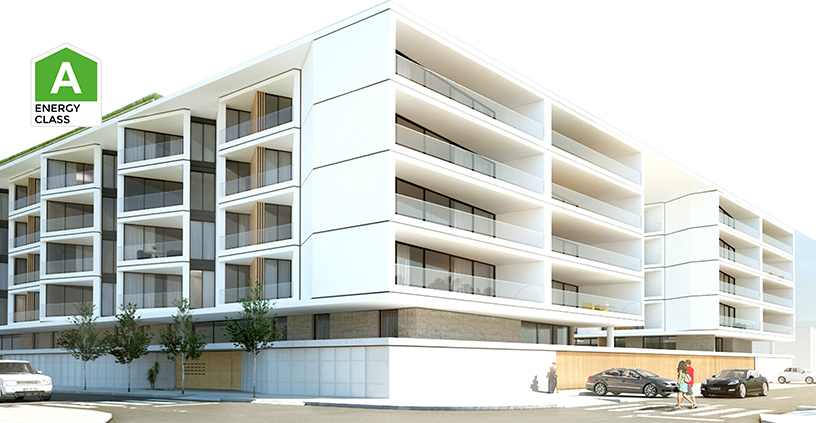 is a wonderful condominium facing the sea and the Marina of Olhão. Consisting of ground floor and 4 floors with 83 fully equipped apartments with 1, 2 or 3 bedrooms. Located in the Ria Formosa Natural Park, it is a unique area where nature remains in perfect harmony with Man.
It was conceived for a modern lifestyle where you can enjoy the calm and natural balance of a unique landscape, surrounded by all the luxuries that modern architecture can provide. Close to all the current Lifestyle Icons like the marina, the golf courses, the best restaurants, markets, the best events and beach clubs.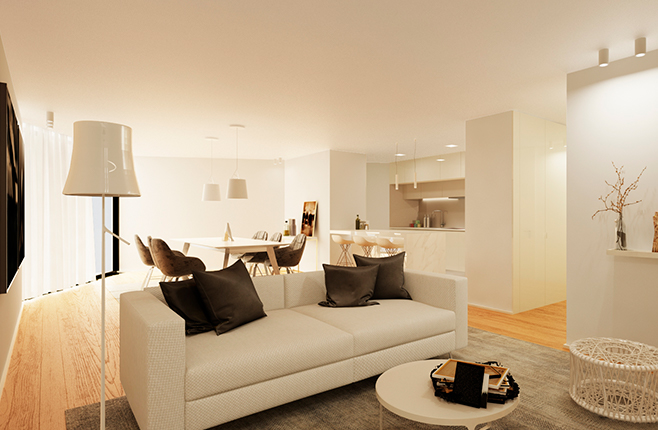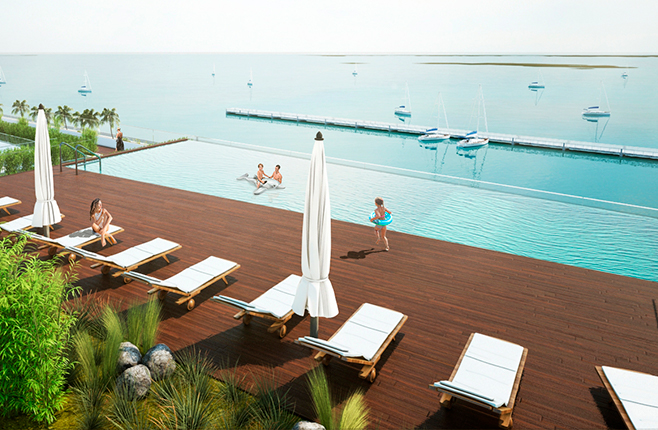 Enjoy this condominium will be a unique life experience both for the protected landscapes with abundant fauna and the vicinity of the deserted beaches.
Lying on the east side of Faro, on the leeward of Algarve, Olhão, has one of the most breathtaking landscapes of the Ria Formosa, and is considered one of the 7 wonders of Portugal. This land of fishermen, with rudimentary boats, white houses with cubist architecture, fish and vegetable markets and a clear view of the small islands that protect the ria from the sea, make the extraordinary location of this resort a place where the simple moments of life really make sense.